Mary Carol Bond
Willa DiCostanzo
Eunice Oladeji
Rozz Beckman
Julie Diegel
Dale Gubbels
Carrie Hakenkamp
Gene Hanlon
Tyler Mainquist
Adam Prochaska
Joshua Skov
Patricia Stear
Constance Zehr
Thoughts from our Members…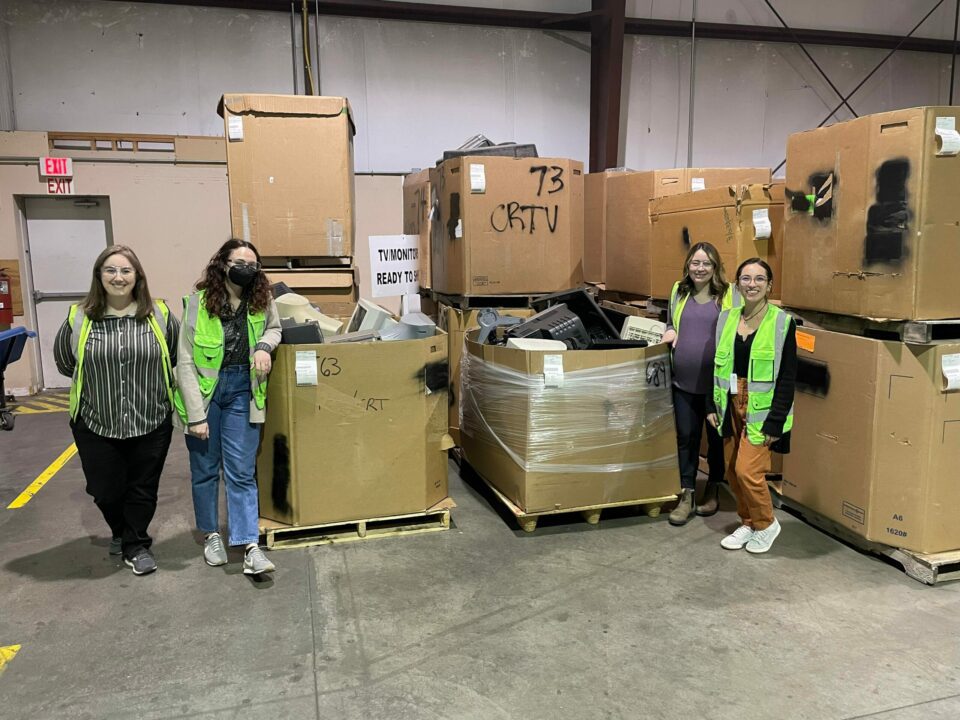 2022 Staff Site Visit to Sadoff E-Recycling
Ripple Glass has been very happy with our NRC membership. NRC has done a wonderful job connecting us with municipalities and businesses across the state of Nebraska. They have also promoted and supported our program during our membership. Ripple Glass has valued this membership, and we look forward to continuing it in the future!
Josh Boyer
Ripple Glass
2022 CHaRM Event Volunteers
I have appreciated the education and networking with other recyclers so much! Any time I begin to think I understand all the intricacies of the business, I learn something new. Over the years, I have met so many people that have shared their knowledge and experience, and this would not have been possible without NRC's influence.
Jo Leyland
City of Imperial
Union Bank & Trust is honored to be awarded the 2020 Nebraska Recycling Council Member of the Year. We are grateful to join with the Nebraska Recycling Council in promoting and growing green initiatives and efforts with our employees and in our communities.
Jason Muhleisen
Union Bank & Trust

Award Winners from 2021 Annual Conference
The Nebraska Recycling Council has been a valuable resource for our Zero Waste programs in Wayne. Their expertise, encouragement and leadership has helped the Wayne Green Team find success in a variety of ways, such as securing a large grant for over 30 park recycling bins, preventing a proposal to charge for recyclables dropped off at our transfer station, funding a Zero Waste marketing campaign on how to reduce waste, and so much more.
As an NRC member, we are able to consistently call upon NRC for advice and information, and they are always there for us. They are a terrific resource for connecting us to grants, haulers, and other like-minded communities across the region. Plus, they offer so many valuable seminars and workshops, providing us with best practices and ideas to continue efforts in Wayne. The networking opportunities at these events are endless and have become a further source of encouragement and support. Thanks to the NRC's connections, we even started a successful glass recycling program in our rural community.
We consider NRC one of our most valuable partners and look forward to continuing to work with them on our journey to zero waste.
Sandy Brown
Wayne Green Team