Brand New! A Community Toolkit for Municipalities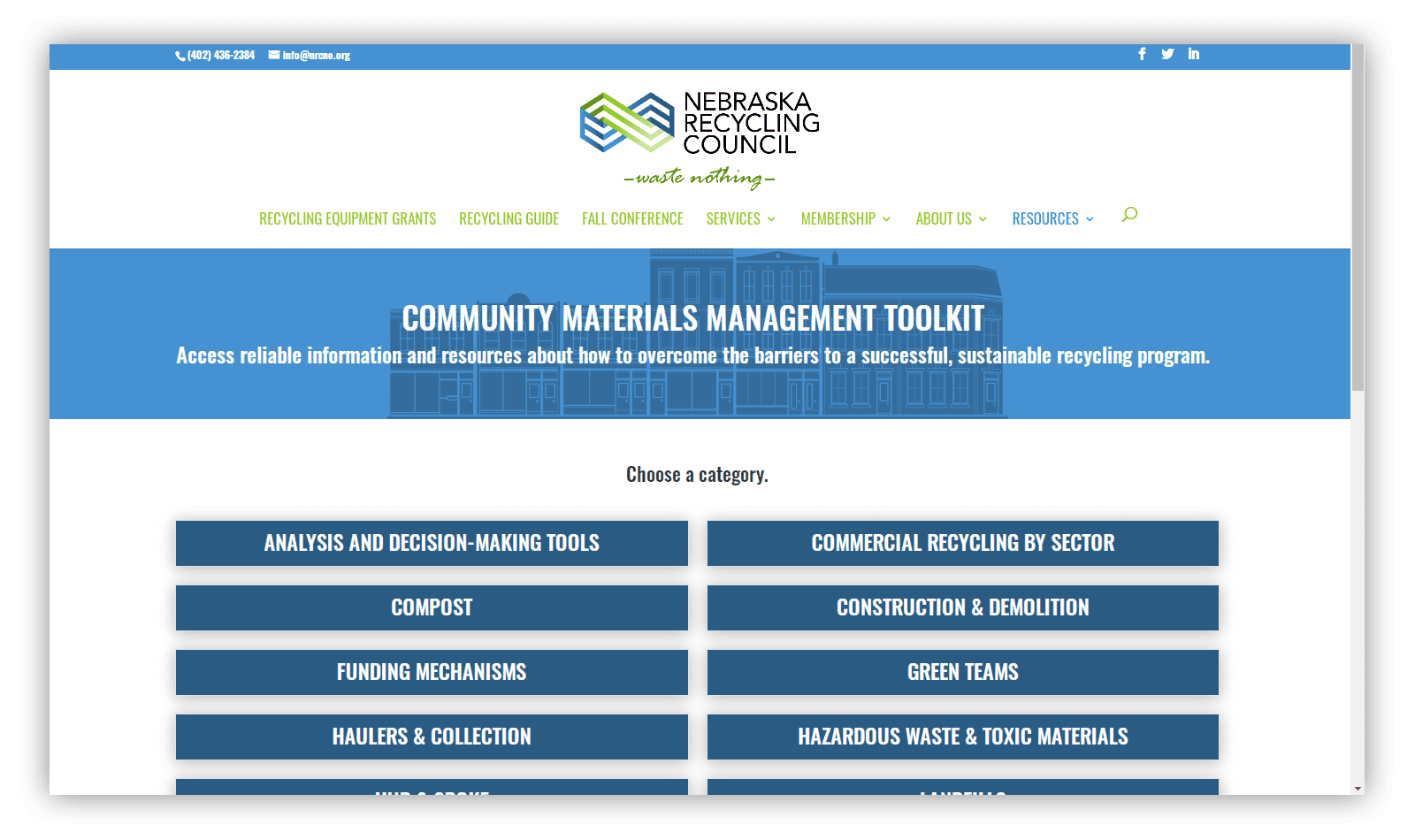 Published January 08, 2020
Nebraska Recycling Council has just released a "Community Materials Management Toolkit" with more than 390 resources covering 22 comprehensive subject matter categories regarding solid waste, recycling, and organics management. Located on the NRC website, the Toolkit is designed for elected officials, municipal staff, industry, schools, and community organizers looking for model ordinances, best practices, analysis tools, and case studies that provide guidance on how to improve materials management practices in their communities.
General subject matter categories are: Analysis and Decision-making Tools, Construction & Demolition, Commercial Recycling by Sector, Compost, Funding Mechanisms, Green Teams, Haulers & Collection, Hazardous Waste and Toxic Materials, Hub & Spoke, Landfills, Lexicon, Materials and Markets, Measurement, MRFs, Planning and Public Policy, Public Education, Reuse, Rural Recycling, Schools, Sustainability & Resilience, and Zero Waste.

The project was funded by a Waste Reduction and Recycling Grant from the Nebraska Department of Environment and Energy in 2019.