Published January 05, 2021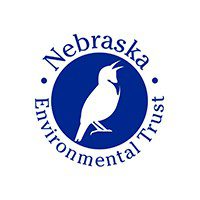 Five organizations were recently awarded grants valued at $66,955.00 through the Recycling Equipment Grant Program administered by NRC with funding from the Nebraska Environmental Trust. The grant assists with the costs of new and refurbished equipment and is critical in expanding recycling options in communities.
Star City Recycling in Lincoln, NE was awarded $20,000 to support the purchase of two box trucks, a forklift, and new signage as part of their strategy to increase recycling in Lincoln and expand their service to include electronics recycling.
GoodLife Growers in Omaha, NE was awarded $5,875 to support the purchase of a replacement compost screener. GoodLife Growers removes several tons of horse manure from the landfill and provides composting education to residents of Washington County.
Plastilite in Omaha, NE was awarded $20,000 for a new thermal densifier to increase the recycling of expanded polystyrene (often used as packaging foam) in Nebraska. Plastilite is the only EPS recycler that allows for public drop offs and is expanding their drop off site to increase the amount they can collect.
Horizon Biofuels in Fremont, NE was awarded $20,000 for repairs to the grinding system that breaks down scrap lumber to be pelletized for fuel and animal bedding.
Callaway Public Schools in Custer County was awarded $1,080 to purchase recycling containers for the classroom and for public events in the community, sharing the equipment with the village board.