ICAW 2022 Poster and Video Contests Open!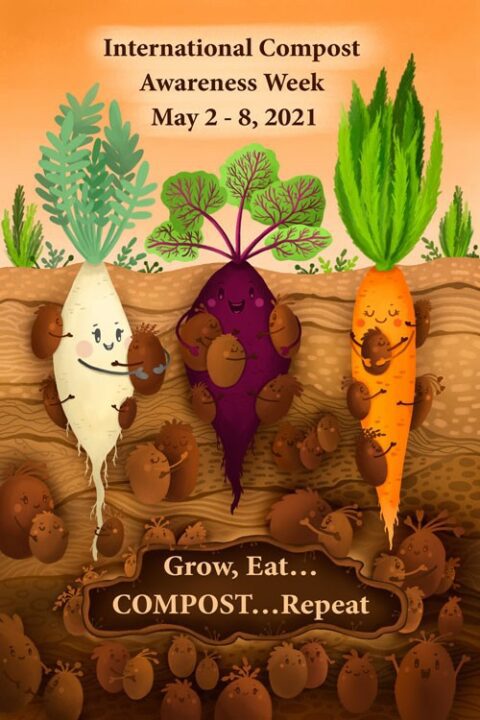 Above: 2021 Winning Poster
The International Compost Awareness Week (ICAW) Committee invites YOU to get involved in ICAW 2022. We're looking for anyone, 9th grade (age 14) or older, interested in participating in the annual ICAW Poster Contest. The winning poster will be used to promote International Compost Awareness Week 2022 which will be held May 1 -7, 2022.
Anyone in grades 4 – 8 or ages 10 – 13 can submit a short video – no more than 30 seconds sharing something about using compost, sending food scraps to your compost bin or your town's food waste collection, planting a garden using compost or whatever creative way you would like to share something about ICAW and the 2022 theme.
2022 Theme:
RECIPE FOR REGENERATION: COMPOST