Seeking Recycling Champions [by July 31st]!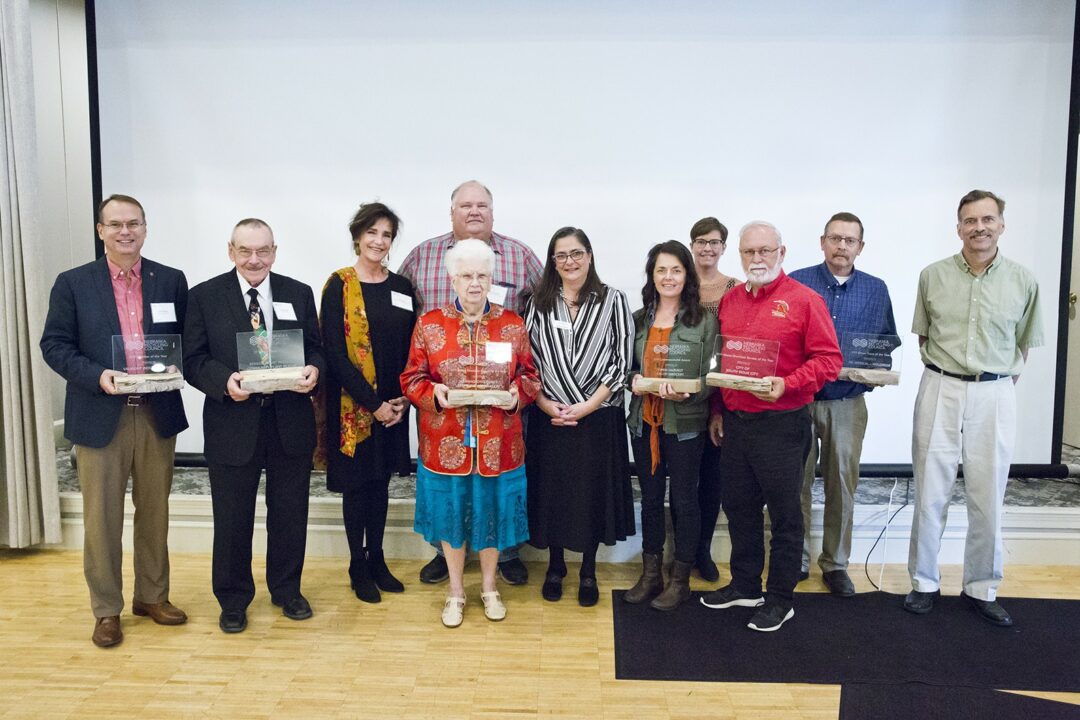 2019 Award Winners:
(from left) Valmont Industries, Benson Plant Rescue / Community Produce Rescue, Washington County Recycling Association, Open Harvest Co-op Grocery, City of South Sioux City, Becton Dickinson Consumer Health Care – Holdrege
One of our favorite things to do each year is recognize the recycling champions among us. All NRC members are eligible to win awards, which will be presented at our (now virtual!) 2020 Fall Conference "Building Resilience | Strengthening Recycling Systems" in October. If you are an NRC member and are proud of the work you have done, apply! If you are excited about the work one of our member organizations has done, nominate them! You can see a list of NRC members 
HERE
. 
The deadline for applications is July 31st
 and award categories include: Commonwealth Award, End Market of the Year, Green Team of the Year, Advocacy Champion (new this year!), and Waste Diversion Project/Product/Service of the Year. Learn more about the award categories 
HERE
.