Published December 30, 2022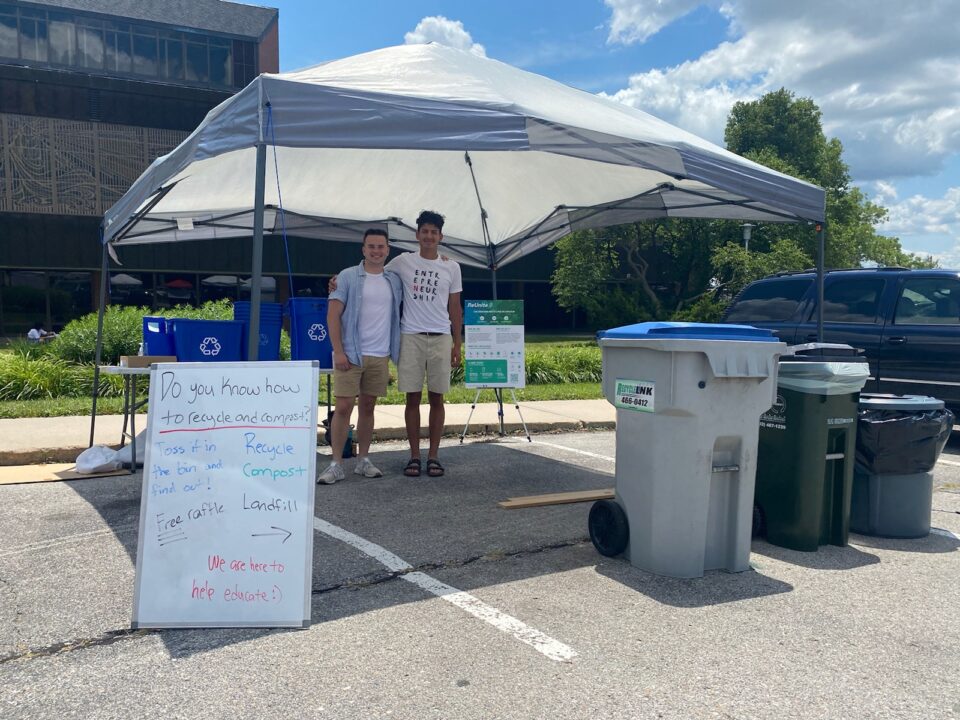 We would like to share success stories with our members and followers, and NRC is pleased to highlight our member ReUnite.
Tell us about your organization.
ReUnite is a Lincoln-based startup that builds software for independent, small, and medium sized waste and recycling companies. Our software makes it easy to order and process one-time collection requests. We partner with local waste and recycling companies to perform collections. Our software enables better communication, automates manual workflows, and tracks collection data that can inform decision-making, which helps make smarter decisions and diverts more of our waste.
ReUnite was founded by two University of Nebraska-Lincoln undergraduate students in Spring 2020. Our mission from that start has been to make waste diversion services more accessible to all. The idea for ReUnite emerged when recyclable material collection sites in Lincoln started to close. The ability to reduce, reuse, and recycle is the biggest way for an individual to make an impact. With the help of local stakeholders and haulers we have been able to understand and address the barriers that communities face today.
What are your sustainability goals and initiatives?
ReUnite's goal is to help communities divert any material or item from the landfill that has a local end market. How we do that is by making it easy to order a one-time collection service. In just a few simple steps, households and businesses can start to recycle and properly dispose of waste when a collection is needed.
We partner with local companies to perform the collection services. Our partners use our software to collect all the information needed and payment upfront. When a one-time collection is processed using our software, we are able to track the associated data.
This data can help inform what items and materials are collected, where they are collected, and other information that helps us better understand our waste streams. Our partners can view this data in real-time or easily pull a report. Our goal is that this data helps us better understand our waste streams and can use it to collaborate with local waste diversion end-markets.
An example of a recent initiative is our current Christmas tree recycling initiative. On any Saturday in January 2023, we will collect real trees to be made into mulch instead of ending up in our landfill. We are able to do this initiative with the support of a local hauler and end market in Lincoln. We hope to do this same concept with more items and materials.
What are some of the challenges and barriers that you have faced?
The idea for the name ReUnite came from the belief that in order for us to increase waste diversion, we need to find ways to work together.
Our current waste and recycling system is highly fragmented, with households and businesses paying the cost. Many feel that their local government should provide free resources or take on more responsibility to help. In Lincoln and many non-metropolitan communities, we operate with an open hauling system. This system has numerous haulers with set areas they have operated in for generations. While metropolitan communities like Omaha often use a contract with one hauler.
Understanding how the different waste and recycling systems operate and could start to work together more has taken us time. We started as outsiders to the industry, which has made getting our foot in the door and name to the right people difficult at times. We know that we still have a lot more to discover but at the same time feel that we are getting to a point where we can start to act.
What are some of your success stories?
ReUnite was awarded the Nebraska Innovation Fund Prototype Grant in 2020 to assist with developing our first version. That same year we were selected for a competitive Nebraska Introduction to Customer Discovery program. During this program, we tested two different assumptions. The first was to see if people were interested in one-time collection services and the second was to see if local haulers would partner to collect the materials and items. With both assumptions confirmed, we released the first version of our web application in 2021.
The goal of the first version was to make it possible for people in Lincoln to order a one-time recycling collection. Since then, we have focused on our relationships with local stakeholders such as haulers and end markets. We also have found ways to get more involved in the community by educating at farmers' markets and other events.
In 2022, ReUnite was awarded a recycling equipment grant to purchase a truck and trailer. This grant has given us an opportunity to help with collections, transportation between end markets, assist with community recycling drives, and identify other opportunities. Our focus is to partner with local collection companies first, but we want to find ways to help out ourselves too.
What are some lessons learned that you think others could benefit from?
ReUnite has actively sought out demographics and opportunities in the Lincoln community that are often overlooked. One area of focus has been to learn from people with disabilities.
With the help of the Nebraska Recycling Council, we have hosted multiple virtual and in-person discussions. These discussions have had first-hand perspectives shared from community members and leadership representation from organizations that support people with disabilities like the National Federation of the Blind, Assistive Technology Partnership, and Disability Rights Nebraska.
Through these conversations, we have better understood the barriers that people with disabilities face when trying to utilize recycling resources here in Nebraska. We have learned about WCAG 2.0 and other digital accessibility issues. We also found that it can be difficult for many to recycle assistive devices and other similar items. Using what we have learned, we hope to work together to empower everyone within our community to have the ability to recycle.
How has your work with the NRC played a role in your sustainability goals/initiatives?  
Making recycling resources and services accessible has been a focus since the start. ReUnite is now able to take action with the help of the recycling equipment grant. To better understand what is needed, we have been fortunate to have had the opportunity to work with the Nebraska Recycling Council.
One area of focus has been to learn firsthand from people with disabilities about their experiences with recycling and what barriers or opportunities they have encountered when disposing of their trash. Through these discussions on recycling accessibility, we have gained a lot of valuable information, but it is just a start. We are excited to build upon what we have learned in 2023.