We are excited that three new members have joined the Nebraska Recycling Council Board of Directors this year! Meet Rich Woodson, Melissa Mercier, and Jack MacLean.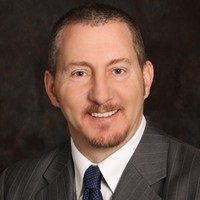 Rich Woodson is a steward of sustainable solutions and committed to pioneering innovative approaches that connect sustainability and energy goals from design to execution. For more than twenty years, he has provided oversite on design solutions and enhanced the quality of complex commercial buildings. He is a registered Professional Engineer with a Bachelor of Science degree in Architectural Engineering from Kansas State University. 
Rich is the Manager of Design Build and Sustainability at MCL Construction. He manages MCL's commitment to sustainable practices and led the firm to become the 19th contractor in the country to accept Building Green's – Contractor's Commitment to Sustainable Construction. A pledge to reduce the industry's carbon footprint and manage waste diversion. 
Melissa Mercier is the Director of Organics & Sustainability for Uribe Refuse Services, where she oversees Waste to Energy Lincoln, LLC. Melissa is working to develop and implement new and innovative sustainable waste management solutions. She focuses on growing waste diversion programs in the community and developing infrastructure for the recovery of energy and nutrients from organic waste. Melissa has a degree in Marine Biology from the University of Rhode Island and a master's degree in Biological Oceanography with molecular biology from the Graduate School of Oceanography. After graduating, she worked in genetics for five years before leaving to pursue her passion for sustainability.
Melissa grew up in Baltimore, Maryland, where she attended science camps and family trips on the Chesapeake Bay that fostered her love for the natural environment. She was passionate about recycling from a young age, which ultimately led her to a career in sustainable waste management. She lives in Lincoln with her fiancé Brent and their two dogs and guinea pig. She loves to travel, camp, and spend as much time outdoors with her dogs as possible in her free time.
Jack MacLean joined the Board in 2023 after years of membership with the NRC. Jack works for Casella Resource Solutions as a National Account Manager as part of the Healthcare Solutions line of business. In this role, Jack works directly with large scale waste generators to design sustainable resource management programs, providing comprehensive services driving zero waste and ESG goals for their customers, while also generating cost-saving initiatives that ensure the economic, as well as environmental, viability of the resource program. Jack works with customers across North America, integrating with their operation to implement innovative solutions to complex waste challenges to drive higher value from their byproducts, increase recyclability, reduce overall waste, and maintain higher quality materials cycling in the circular economy. Within the state of Nebraska, Jack and his team work collaboratively with partners and customers to recycle over 25,000 tons of post-industrial scrap materials every year.