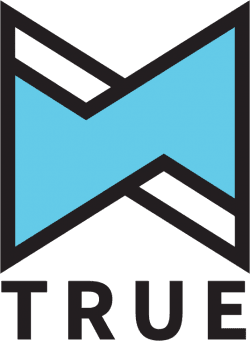 Nebraska Recycling Council has two certified TRUE Advisors on staff, so we thought we should tell our members and friends what this means. TRUE Advisors are verified professionals trained on the TRUE (Total Resource Use and Efficiency) Zero Waste Rating System. Similar to LEED certification for planning, design, construction, and operation of green buildings, TRUE Certified Facilities must follow these rigorous performance standards for resource efficiency and minimizing non-hazardous, solid wastes. Ever hear of Tesla, Sierra Nevada Brewing Co., Kellogg's or Fetzer Vineyards? They all have at least one certified facility.
A TRUE Certified Facility diverts a minimum of 90 percent of its waste from landfill, incineration (waste-to-energy), and the environment. Certification is available for any type of facility. TRUE certification requires setting up reporting that benchmarks base year performance and ongoing monthly tracking.
A major challenge for companies pursuing zero waste can be knowing where to begin. Nebraska Recycling Council TRUE Advisors understand the requirements of the rating system, so we can help projects take the right steps toward TRUE certification from the start. We have incorporated zero waste recommendations in our standard waste assessment reports for a long time, but if your company wants to become a TRUE Certified Facility, let us know so we can help you start down the TRUE path.
For more information on TRUE Zero Waste Certification, consult this Guide.