Compost Corner – August 2019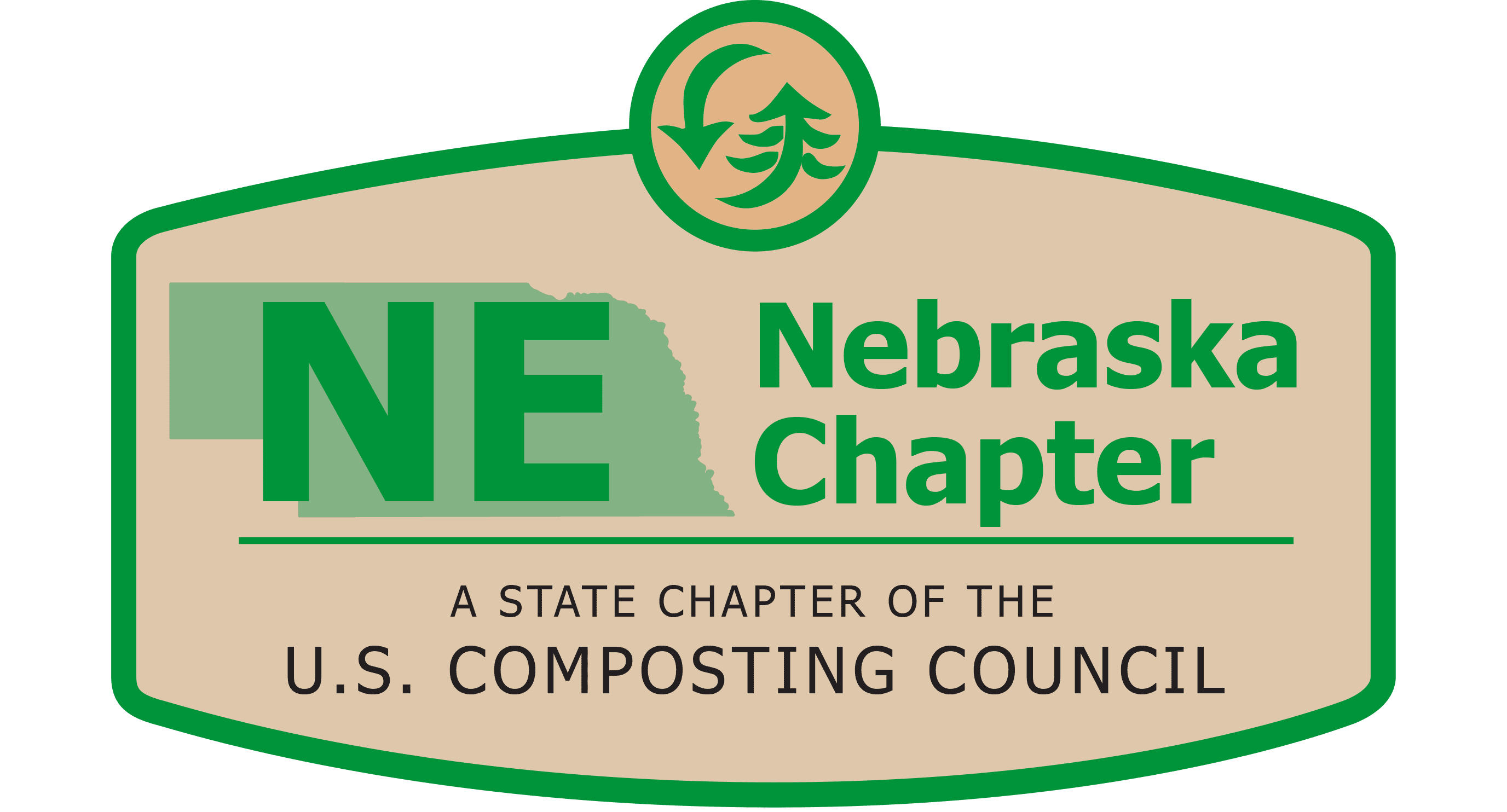 Published August 05, 2019
Now that the Nebraska Recycling Council is a state chapter of the U.S. Composting Council, we will include recent and upcoming events related to the composting industry in Nebraska and nationally in our newsletter from time to time. Here's our first installment:
Crete, Nebraska – The Crete City Council approved the siting of a static aerated compost system on the Crete Core Industries site in June. Crete Core Industries manufactures organic pet food at this site and will be composting meat trimmings, ground wooden pallets, and cardboard. Jessica Placek, general manager, said, "It has been my goal to make this facility "zero waste". With the addition of the composting operation it will be possible. We are grateful that members of the Council were willing to visit a similar operation in Missouri to experience how well this type of compost operation controls odors. It will actually be an improvement over our current method of disposal. A win-win!"
Hall County, Nebraska – NRC Program Manager, Megan Jackson was asked to attend a meeting of the Hall County Board of Supervisors to provide support for a new composting operation proposed by Andrew Woitaszewski, owner of Smart Soil. Highlights of her testimony can be found in this story in the Grand Island Independent. The local ABC station aired coverage of the meeting (mistakenly identifying manure as the feedstock that would be composted instead of paunch). Their coverage illustrates the concerns that nearby residents have based on unsuccessful prior attempts by other entities to compost this same material. We think this demonstrates the real need for the Nebraska Chapter to inform the public, to train compost operators, and to develop standards.
Omaha, Nebraska – A neighborhood in Omaha is piloting an organics collection program that provides a cart for every five to seven households placed in a central location on each participating block. Carts are locked with a code for users, and the material is picked up once per week. For larger materials, like yard waste and tree limbs, participants will have access to a drop-off site. Hillside Solutions is the service provider. Hillside also offers a "compost club" option that allows any Omaha resident to pay a monthly fee to use a drop-off site. For more information, see this KETV story: https://www.ketv.com/article/omaha-neighborhood-organizes-pilot-program-to-bring-compost-option-to-residents/28403751Looking ahead, Compost 2020 is the annual conference of the U.S. Composting Council. This year's conference, themed "Bridging the Gap for Organics Recovery" will be held January 28-31, 2020 in Charleston, South Carolina. The well-attended conference features more than 100 exhibitors and equipment demonstrators and more than 75 workshops.